Godzillamural
To celebrate the one-year anniversary of Hotel Gracery Taipei, a massive Godzilla mural was installed on the west side wall.
To celebrate its one-year anniversary in September 2021, a Godzilla mural was installed around the 5th to 14th floors of the west side wall of Hotel Gracery Taipei. This marks the second hotel featuring this monster after the Godzilla head that serves as a landmark on Hotel Gracery Shinjuku in the Kabukicho neighborhood of Shinjuku, Tokyo.

Godzilla mural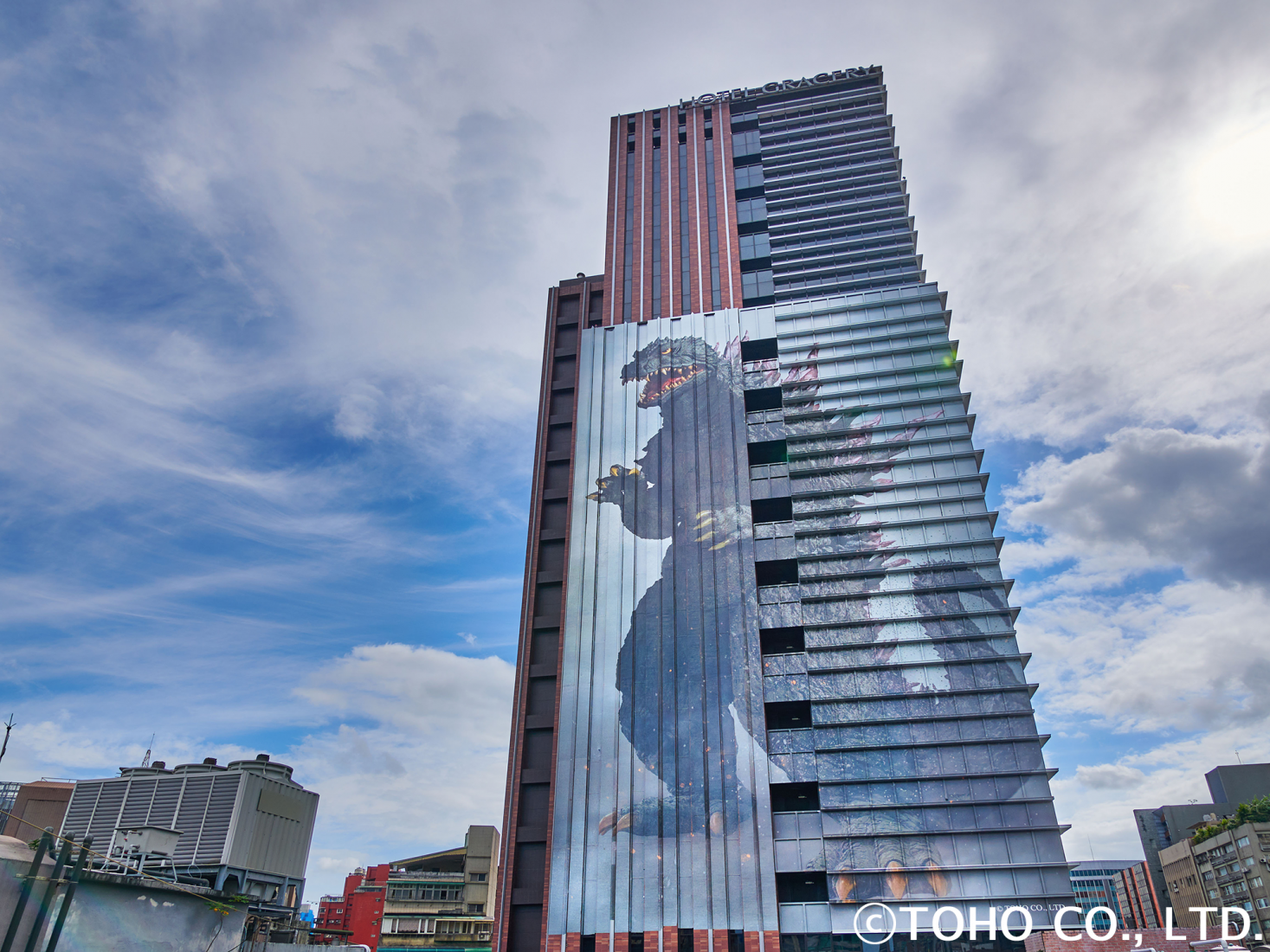 The mural measures nearly 50 meters high by nearly 18 wide, making for an impressive photo spot from the nearby sightseeing area of Huashan 1914 Creative Park.
Millennium Godzilla statue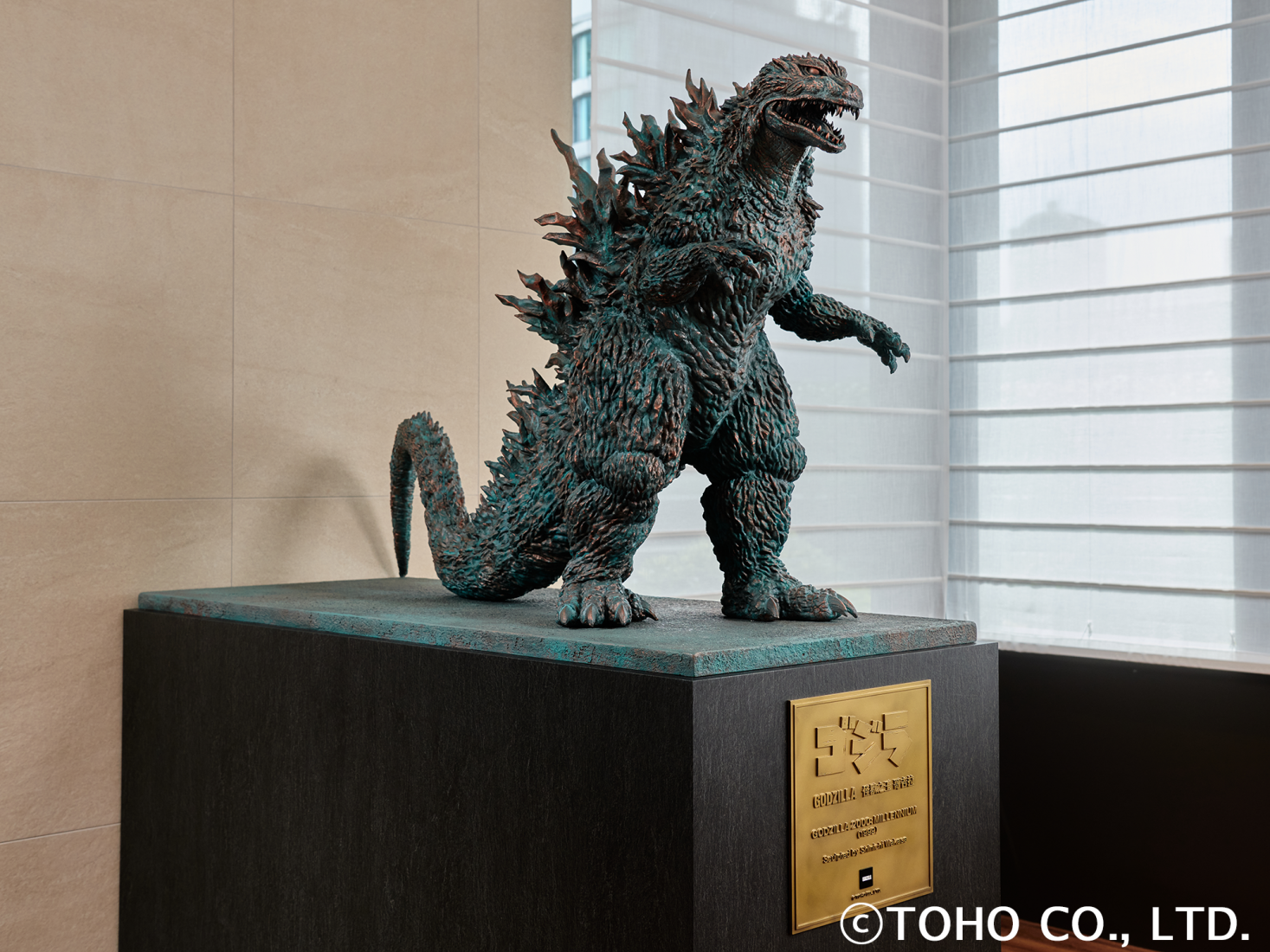 Inside the hotel, visitors will find a special Millennium Godzilla statue crafted by Shinichi Wakasa, the model maker who worked on the Millennium series Godzilla,
Godzilla Generation print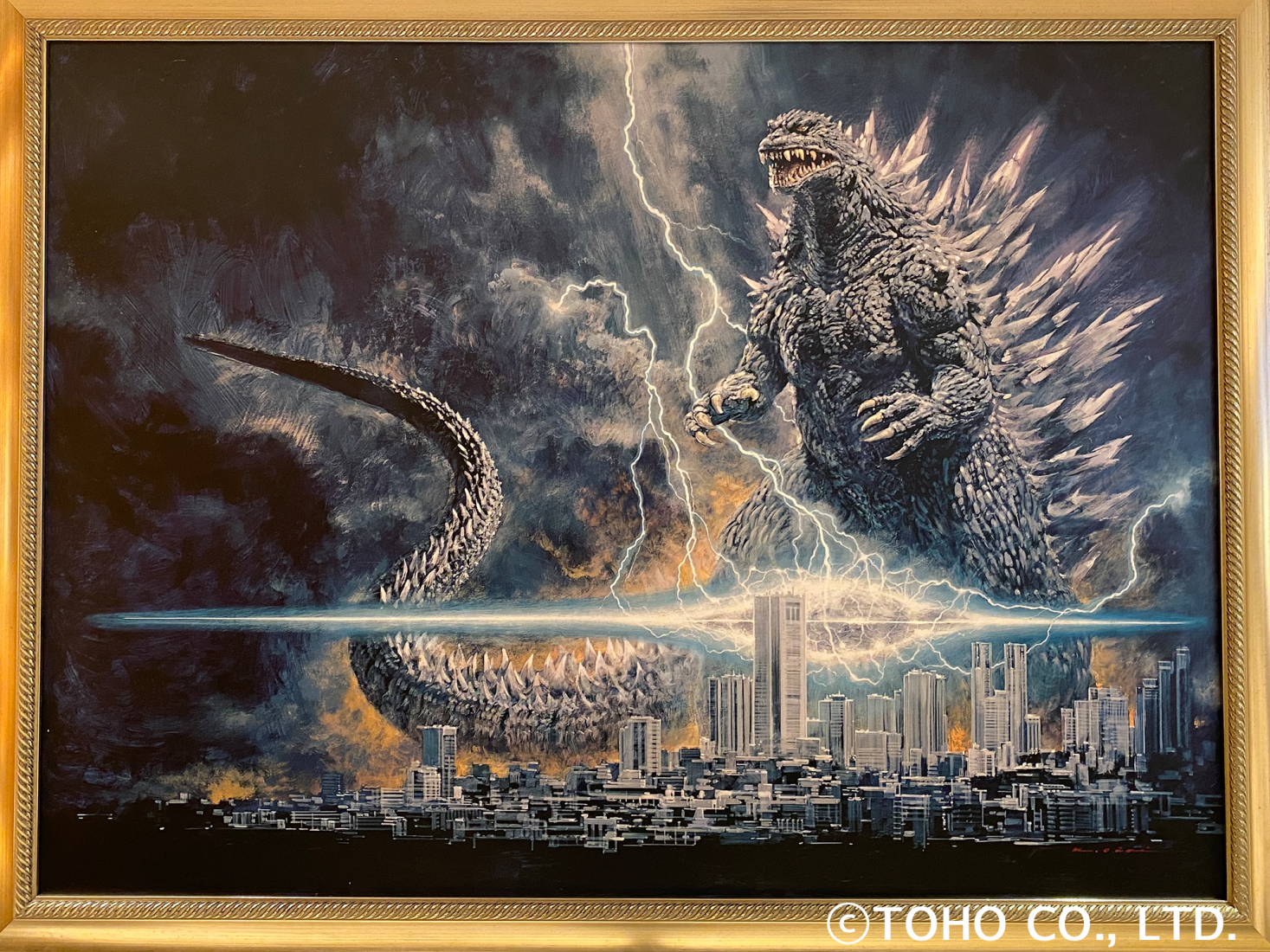 a Godzilla Generation print created in 1999 by Noriyoshi Orai based on a Millennium Godzilla motif, and many other such designs.

Every piece of Godzilla imagery at Hotel Gracery Taipei, including the outside mural and the statue and print inside the hotel, are based on motifs from the Millennium series Godzilla which were shown in theaters from 1999 to 2004.
Godzilla is very popular in Taiwan, and an advance questionnaire regarding the mural revealed that the version of Godzilla from the Godzilla 2000 film in the Millennium series was the most popular, which led to this series being selected for the hotel.
We hope this Godzilla mural becomes a new landmark in Taipei.